Nigel Shadbolt
Nigel Shadbolt is Professor of Artificial Intelligence (AI) at the University of Southampton and Head of the Web and Internet Science Group (http://users.ecs.soton.ac.uk/nrs/). He is a Director of the Web Science Trust (http://webscience.org/), and of the Web Foundation (http://www.webfoundation.org/) – both organisations have a common commitment to advance our understanding of the Web and promote the Web's positive impact on society.
Since 2009 he has been advising the UK Government on its Open Data strategy. He is also the co-founder, together with Sir Tim Berners-Lee of the recently created Open Data Institute (http://www.theodi.org/)
Mark Greaves
Mark Greaves is currently Technical Director, Analytics, for the USs Pacific Northwest National Laboratory. He works with cutting-edge PNNL scientific teams from analytics, semantic computing, information visualization, and human-centered software systems to develop systems that exploit web-scale symbolic data.  Previously, he was Director of Knowledge Systems at Vulcan Inc., the private asset management company for Paul Allen (www.vulcan.com), where he sponsored research in large knowledge bases and semantic web technologies, including semantic wikis and data-intensive artificial intelligence technologies. Prior to this, he was at the Defense Advanced Research Projects Agency (DARPA), where he managed a variety of R&D programs, including the DAML program that was instrumental in the development of semantic web technologies.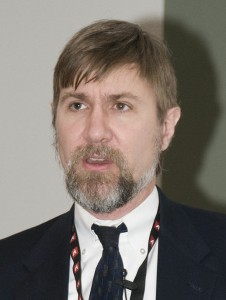 Hjalmar Gislason
Hjalmar Gislason is the founder and CEO of DataMarket. Hjalmar is a successful entrepreneur, founder of four software companies since 1996. Prior to launching DataMarket, Hjalmar worked on new media and business development for companies in the Skipti Group (owners of Iceland Telecom) following their acquisition of his search startup – Spurl. DataMarket is based largely on Hjalmar's vision to make the world's data easier to find and understand.